Weapons Licensing Matters in Queensland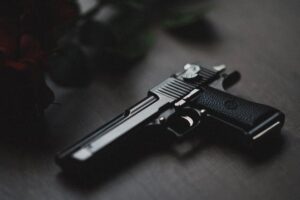 Australian attitudes towards gun laws are arguably much more sensible than those in the United States, where mass shootings and gun related violence are a common occurrence. 
The rest of the world sees Australia, and the lessons learned from the Port Arthur massacre, as a leading example of why gun laws should be strengthened.   It is evident that the strengthening of gun laws in Australia has generally led to a downturn in gun related homicides and crimes, and since Australian gun laws were strengthened, no mass murders similar to Port Arthur have occurred since.
Despite this, gun laws and gun safety remain controversial topics in Australia and even Queensland.  Are gun laws too strict? Are they too lenient?  Who should be allowed to own a firearm?  And what about the rights of farmers, or other professionals who rely on their weapons for their livelihood?
Gun Laws in Queensland
While the restrictions on gun laws have undoubtedly decreased gun related deaths, the increased scrutiny on firearms applications and current firearms license holders means that even some responsible gun owners' rights could be affected.  For instance, in Queensland, we have had clients receive warning letters from Weapons Licensing for merely accumulating a lengthy traffic history.
The Weapons Licensing Branch of the Queensland Police Service performs a vital, difficult, and sometimes dangerous job in maintaining community safety.   They also fulfil the important task of revoking weapons licences where licence holders pose a risk to public safety, or where they are no longer a fit and proper person to hold a licence.
If someone commits an offence, or is otherwise considered no longer to be a 'fit and proper person', their firearms license application or renewal could be denied.  If they are already license holders, their gun license can be suspended or revoked.  This is also true if they have contravened a condition of their weapons license.  It is not uncommon for a shooting club to report contraventions of weapons licenses to the QPS, since they generally have a duty to do so.
What if I recieve a Letter from QPS?
If you receive a letter from the QPS in relation to your Weapons Licence, you should obtain legal advice immediately.  It is important to obtain advice from a solicitor experienced in this area of law since weapons licensing matters are very different from most other licensing matters.
At Potts Lawyers, we have solicitors experienced successfully resolving weapons licensing matters.
One common mistake that people make is that they try to respond to these letters themselves, setting out that 'they have a right to bear arms' or that they will suffer from 'hardship' if their guns are taken away.  This approach to responding to a show cause notice typically fails.
Firstly, the legislation in Queensland makes it very clear that gun ownership is privilege and not a right.
Secondly, the legislation also makes it clear that one's individual interests will not prevail over public safety, which is paramount.
Thirdly, another paramount object of the Act is to prevent the misuse of weapons, and so weapons related offences will be treated quite seriously.
There are also other types of offences which may disqualify persons from having weapons licences for extended periods of time.  Anyone who receives a suspension or revocation notice from the QPS should obtain legal advice immediately.
Show Cause Notices
Responding to a show cause notice from the QPS is an extremely important step that should not be taken lightly.
It is always recommended that weapons holders get advice on this stage from a lawyer, since if the response given to weapons licensing is not adequate, appealing the QPS decision could be a very costly endeavour in QCAT.  By getting legal advice and assistance early, many gun owners can resolve the matter without the need for Tribunal or Court proceedings.
It is also important to note that each case is unique, and every case depends on its own facts.   For instance:
Has the weapons holder cooperated with the authorities?
What are the facts and circumstances surrounding the offence, or the reasons as to why their fitness has been called into question?
Does the licence holder have any other previous criminal history or weapons infringement allegations?
Is this an isolated incident or does the weapons holder repeat the same mistakes?
These, and many other considerations, are relevant to each matter.
Obtaining Legal Advice is Recommended
Weapons licence holders in Queensland should always obtain advice and assistance from a lawyer experienced in weapons licensing matters so that the matter can be dealt with quickly and to maximise the chances of the matter leading to a successful outcome early, and avoiding QCAT proceedings which could be more costly.
If you have received a letter from the QPS in relation to your weapons licence, or a notice of suspension or revocation, you should get legal advice immediately.
We are highly experienced in dealing with a wide variety of weapons licensing matters. – Contact us for a free consultation today.
Brisbane Criminal Lawyers: (07) 3221 4999 | Gold Coast Criminal Law Office: (07) 5532 3133