New Zealand Citizens and Australian Permanent Visa Applications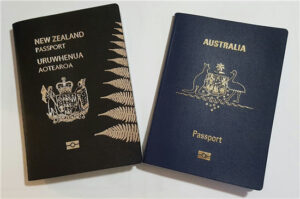 Lodging an Australian Permanent Visa Application as an New Zealand Citizen
If you are a New Zealand citizen and have been living in Australia from 19 February 2016 or before, and you haven't already lodged an Australian Permanent Visa application, maybe now is the time for you to get that ball rolling…
This post will explain reasons why you might choose to do that – and some reasons why you might not! We will then explain a bit about the eligibility criteria for a special permanent visa pathway that is only available to New Zealand citizens. You might spend time and money to apply for the visa, but not meet the requirements for visa grant!
We conclude this post with some great reasons why you should be in contact with Potts Lawyer for Immigration Law advice. We love helping New Zealand citizens navigate the labyrinth maze of complex Australian Immigration law requirements, so we're writing this to invite you to make contact.
Why become an Australian permanent resident?
Most New Zealand citizens in Australia hold a wonderful visa: subclass 444. It is also known as a Special Category visa ("SCV"). It is only available for New Zealand citizens. It is a remarkable visa for several reasons. First, there is no fixed expiry date. That means the visa holder does not have to leave Australia at any particular time – there are no visa deadlines as would normally apply to temporary visas held by citizens of other countries. The visa ceases when the New Zealand citizen leaves the country, and a fresh SCV granted when they re-enter.
Second, there are no conditions imposed upon the visa. SCV holders have no restrictions imposed upon their right to work, for example. Student visa holders, in contrast, generally are only permitted to work 20 hours per fortnight while their studies are in session. Working Holiday visa holders can only work with one employer for a maximum of six months. TSS visa holders can only work for the employer that has nominated them. Visitor visa holders are not allowed to work at all. New Zealand citizens have no restrictions if they want to study. They do not need to study at Registered Training Organisation with an approved CRICOS study program, and they do not need to pay International Student tuition fees. They are eligible for reciprocal Medicare benefits so there are no conditions that compel them to purchase private health insurance.
There are more than 100 visa conditions that could potentially be imposed upon an Australian visa. Not even one condition is imposed on a subclass 444 visa. That's remarkable!
Third, there are some other visas that can only be granted if there is some nexus with an SCV holder. One example of that is subclass 461. That visa is for the family members of a New Zealand citizen that currently holds a subclass 444 visa, or that would hold one when they arrive in Australia. Applicants for a subclass 888 Business Innovation and Investment (Provisional) visa in the Business Innovation stream do not need to hold a subclass 188 visa if they hold a subclass 444 visa. A subclass 494 visa applicant can be over the age of 45 if they are subclass 444 visa holder. There are a number of advantages offered to SCV holders sprinkled throughout the Australian Immigration law legislation.
One of the special advantages is access to the New Zealand citizen stream of the subclass 189 visa. We'll cover that below.
Compared to American visa opportunities for Canadian citizens, New Zealand citizens in Australia have got a fantastic deal. They can stay in Australia for as long as they like; they can work and study without limit; and they have access to other visas that other foreign nationals are excluded from. Why would a New Zealand citizen even bother with applying for a permanent visa for Australia?
One reason relates to eligibility for some Australian government services. "Protected" SCV holders have lived in Australia for some 20 years are more, and that means that they are considered to be Australian residents for social security purposes. Those that arrived after 26 February 2001 are "Non-Protected" SCV holders. Non-Protected SCV holders are only able to access a limited number of Australian government payments and services. Those that have lived in Australia for at least 10 years also become eligible for Jobseeker Payment or for Youth Allowance, but only for a single period of up to 6 months.
This means that New Zealand citizens are free to work and contribute by paying income tax, but they are excluded from most of the benefits that an Australian permanent resident would be eligible for. This can become increasingly important over time. Non-Protected SCV holders cannot access the Australian Aged Pension, for example.
Non-Protected SCV holders are not eligible for Australian citizenship. The only way that to become eligible is to first apply for permanent residence, and only after that has been approved and then the general residency requirements met do they become eligible.
Why not become an Australian permanent resident?
Deciding whether or not to invest in becoming an Australian permanent resident, if you are a SCV holder, involves a cost / benefit analysis and a consideration of your expected timeframes. It is not inexpensive to apply for most Australian permanent resident visas. A New Zealand citizen that expects to stay in Australia for only a few years might not be here long enough to take advantage of the benefits that can accrue over time. A permanent visa is only available to those that plan to live in Australia permanently, so if you're a New Zealand citizen living here with plans to go back to live in New Zealand permanently, then it might not make much sense to apply.
Some New Zealand citizens might become subject to Australian Capital Gains Tax if their residency status changes. That can complicate tax affairs and additional Income Tax reporting obligations might apply. We always advise all our clients that want to apply for a permanent visa to obtain tax advice before they make their final decision.
A special permanent visa pathway only for New Zealand citizens
From July 2017, a special permanent visa pathway for New Zealand citizens living in Australia was initiated. It was created to enable New Zealand citizens to make a transition to permanent residency (and ultimately to Australian citizenship) as a step to reduce the number of Non-Protected SCV holders here, and to restore fairness to our system.
It has been said that the uptake rate of that visa is only about 10% of what was anticipated. That is a sad result.
Compared to other permanent visa subclasses, very few eligibility criteria need to be met. You need to have been usually resident in Australia on or before 19 February 2016. You also need to have been usually resident here for a continuous period of at least 5 years immediately before the date that you lodge the application. You'll need to provide your Income Tax Notice of Assessments for at least the last 4 most recently completed income tax years. At the time of writing, you would need to show a taxable income of at least $53,900 for each of those years. Some applicants are exempt from this requirement. Those that have been seriously injured and receiving compensation for example and those on an approved period of parental or carers' leave are exempt. You'll need to be healthy and meet various "Public Interest Criteria" such as being of good character; not have outstanding debts to the Commonwealth government; not be a security risk or someone whose presence in Australia would be contrary to Australia's foreign policy interests. You'll need to hold a valid passport.
Another wonderful aspect of this permanent visa is that your family members will also be able to join you and they too can become Australian permanent residents. If currently you are a SCV holder and have a partner that isn't an Australian nor a New Zealand citizen, they probably hold a subclass 461 visa. They are not eligible for Medicare benefits, and they need to re-apply for their visa every five years. Your partner could make a combined application with you. You would no longer have the ongoing expense of medical insurance for them, you wouldn't need to worry about them accidentally overstaying their visa, you wouldn't need to pay for visa renewals, and both of you would become eligible for Australian citizenship in due course.
Some SCV holders are in permanent relationships with an Australian citizen or Australian permanent resident. A Partner visa application could be available to you. But if you are eligible for a subclass 189 visa in the New Zealand citizen stream, you'll save thousands of dollars because the visa application charges are lower than for a Partner visa application, and the expected visa processing time is far shorter, too.
Why choose Potts Lawyers to advise you
One great reason for selecting us is because we have New Zealand citizens working in our team. We have dual citizens working with us. We have New Zealand citizens because their parents are New Zealand citizens. Some of us are married to New Zealand citizens. Some of us were born in New Zealand. One of us is applying for a subclass 189 visa in the New Zealand citizen stream!
Some of us are Aussie but hope one day to live on the New Zealand side of the ditch…
We already have many New Zealand citizen clients, and we hope that you'll become our next.
A second great reason for choosing Potts Lawyers is our experience and expertise.
The rules for the provision of Immigration Advice changed in March 2021.
Any legal practitioner in Australia can advise you, even if they have no background or experience in Immigration law.
Do not take that risk.
The Potts Lawyers Immigration Law team specialise in Immigration matters. That is all we do, and we've been doing it for years. It is just far too easy to make a simple mistake – the laws really are complex.
Conclusion
The Potts Lawyers Immigration Law team can make a professional assessment of your eligibility for a subclass 189 visa in the New Zealand citizen stream. If you aren't eligible, we'll tell you. We will also tell you if you are eligible for an alternative visa.
We offer a no-obligation initial consultation. Why not take advantage of our offer?
Contact Craig DoRozario (Director and Immigration Lawyer) or Tom Foran (Immigration Lawyer and Registered Migration Agent) at the Potts Lawyers Immigration Law team to set up your complimentary consultation.
We look forward to hearing from you.
See also: