Potts Podium March 2021
The office of the Federal Attorney General has recently approved an extradition request with India for a person of interest in relation to the ongoing murder investigation of Cairns woman, Toyah Cordingley.
While this is certainly a step toward finding the killer, caution is urged to temper expectations on how this order will progress the investigation. Former President of the Queensland Law Society and criminal lawyer, Bill Potts, has warned that the extradition process is a lengthy and uncertain one. Mr Potts refers to the hit and run incident which tragically killed Dean Hofstee in Melbourne over a decade ago. That case also involved extradition from the Indian jurisdiction and revealed some of the strategies that can delay that course of action. Additionally, India is the second most populous nation in the world creating a further practical hurdle to the already difficult process.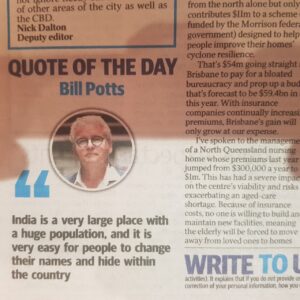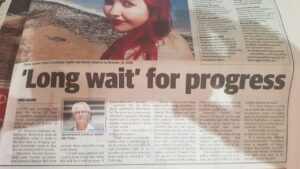 Joy Qin
22/03/21
————————————————————————————————————————————————————————————————————————————–
Responsible Service of Gambling
One of the opening paragraphs to the Queensland Responsible Gaming Code of Practice (2015) states that Queenslanders should be supported in their wellbeing with a focus on minimising the potential harm of gambling. The code of practice aims to achieve reduced harm when engaging in gambling and improve informed decision making. Within the code, there is even a specific provision for the protection of minors or disadvantaged groups; noting their vulnerabilities to the issues associated with gambling.
Recently, a Gold Coast hotel has offered seniors free pokie vouchers with every meal purchase. The Coolangatta Hotel's website includes an online menu that promotes three senior's meals with a complimentary pokie voucher with every meal. The promotion image is accompanied by a stack of gold coins.
Mr Bill Potts says that this practice is a borderline contradiction to the Gaming Code of Practice. Mr Potts went on to say that while he isn't against people having a punt or enjoying themselves, but more often than not the money is being extracted from those who can least afford it.
A spokeswoman from support service Relationships Australia Queensland agreed and noted that we as Queenslanders should be encouraging those most vulnerable not to gamble more than they can afford.
Mr Potts stated that tighter regulations are needed around linking of necessities like food to gambling.

Michael Warren
18/03/21
————————————————————————————————————————————————————————————————————————————–
Queensland Government measures linked to reforms for Youth Justice laws
Former Royal Commissioner, Mr Mick Gooda, of the Northern Territory's Royal Commission into the Detention and Protection of Children, and Former President of Queensland Law Society, Bill Potts, criticise the Queensland Government reform to Youth Justice laws.
On 26 January 2021, a teen was charged with the murder of Katherine Leadbetter and Matthew Field, a couple out walking their dogs in Brisbane in the late afternoon.
Shortly after, Premier Annastacia Palaszczuk announced several tough new reforms to the Youth Justice legislation, including the reversal of the presumption of bail in some circumstances and for Courts to order teenages to wear GPS tracking devices if they are of significant risk of reoffending.
Both Mr Gooda and Mr Potts criticised the Palaszczuk Government for unsustainable, 'knee-jerk' reactions to changing the law. Mr Gooda even went so far as to say that the punitive measures would push some children "further to the margins". Mr Potts commented that the GPS devices would not necessarily prevent crime, but rather 'set these kids up to fail' and put them at further risk of being incarcerated.
Mr Potts said that there needs to be a systemic approach to dealing with the underlying social issues.
Mr Potts also acknowledged the disproportion of Aboriginal and Torres Strait Islander young people in custody and in the juvenile justice system. Mr Potts said we need to address the social inequality, vulnerability and the disproportionate over representation of our First Nation people.
See the article here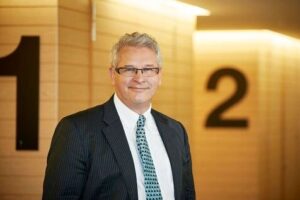 Michael Warren
————————————————————————————————————————————————————————————————————————————–
One of Australia's eminent criminal lawyers Bill Potts sought out by the media to comment on what would seem to be rising youth crime and the conversation that has prompted interest in the reform of youth justice.
The Palaszczuk government announced reforms to the Youth Justice legislation on Tuesday 9 February 2021. The reforms would see high recidivist risk youth offenders aged 16 and 17 required to be fitted with electronic monitoring devices (GPS trackers), a presumption against bail for reoffending youth offenders of serious crimes and seek assurances from parents of the youth offenders that the young people will comply with bail before the child is released.
See the article here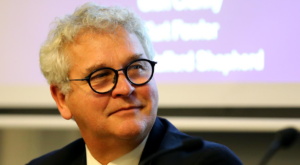 Michael Warren
————————————————————————————————————————————————————————————————————————————–
Former president of Queensland's Law Society Bill Potts responds to the media being blocked by the court.
"Not every member of the public can be in the court at all, so we rely upon a fair and proper media to come along to provide clarity to provide reporting to tell us what occurred and why it occurred."
A Magistrate recently ruled against media presence in the courtroom for a mention hearing relating to the teenager charged over the tragic deaths of Kate Leadbetter and Matt Fields on Australia Day. There is a general principle that the court is open to the public and the media. However, in the Children's Court jurisdiction there are special exceptions which balance the interests of the child and afford them protections to promote their rehabilitation and these matters are often heard in closed court. Difficulties arise where judicial officers have a discretion to allow the media into the courtroom but the guidelines and reasons as to how that discretion should be exercised are not always clear.
See the article here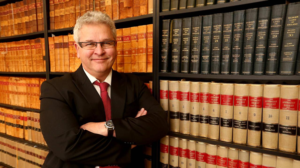 Joy Qin
---
Violence will not be tolerated by Queensland Emergency Services
Bill Potts, Founding Director of Potts Lawyers, spoke out on the issue of violence inflicted towards law enforcement and emergency services.
"We are seeing police enforce a no-tolerance policy, but what is important is the support of the general public for the police," said Mr Potts. "There have been a lot of changes in our environment, but individuals need to realise police are there to provide safety to the community."
Senior Police of Queensland Police Service say that the increase in violence perpetrated towards Police can be attributed to the welfare of struggling Queenslanders, including their mental health issues and drug use.
As Mr Potts said, there has been a change to the environment of Queenslanders, including COVID-19, which may be impacting on their mental health and reliance on illicit substances. If assault statistics remain on this trajectory, Queenslanders will require reform from the State Government to how the community approaches these issues.
If you know someone who has been charged with assaulting police, we can assist them through the court process. Please contact us today to assist your or someone you know in the matter.
See the article here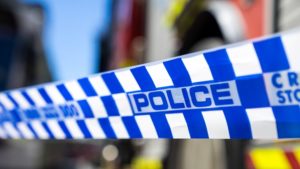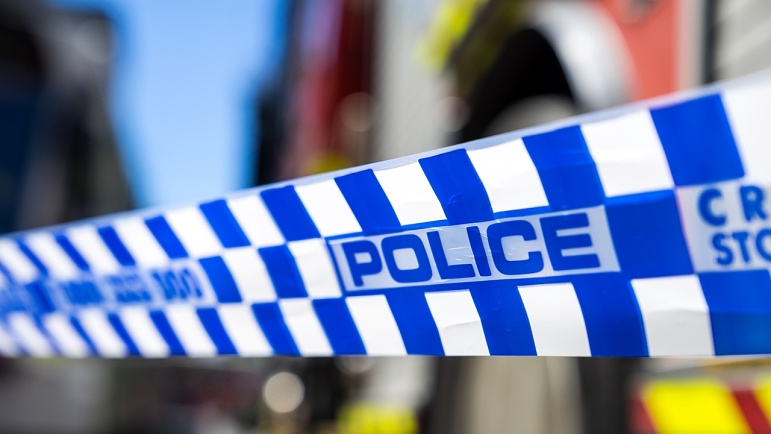 Michael Warren
————————————————————————————————————————————————————————————————————————————–
Establishing Queensland shield laws
The push for shield laws to be established in Queensland continues as an unnamed journalist referred to as 'F' has been subject to confidential hearings in relation to a tip-off they received from a police officer in 2018 about a murder investigation. This matter is currently before the Queensland Court of Appeal, in closed court proceedings, following a decision in the Supreme Court last August that ruled that journalists do not have a public interest immunity to protect sources.
F was originally questioned under exclusive powers held by the Crime and Corruption Commission ('CCC'), which was established in order to compel information from organised criminals and corrupt public officials. There are significant powers that the CCC hold if a witness refuses to answer questions, including a penalty of $26,690 or up to 5 years imprisonment.
Bill Potts of Potts Lawyers has supported the call for shield laws to be in place in Queensland, which is the only jurisdiction in Australia to have not adopted this protection. Shield laws would privilege professionally confidential communications for journalists in a similar way that lawyers and doctors can claim legal privilege for their client's information. It would protect information sources within a framework of ethical journalism.
See the article here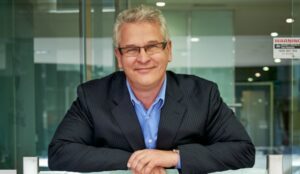 Joy Qin