Corona Virus – Police powers to enforce lockdowns and isolation directives
Corona Virus – COVID-19 – Offence provisions and police powers to enforce lockdowns and isolation directives
The Corona virus or COVID-19 has changed the way in which we know life now and is likely to continue to change our lives into the future.  We hear on the news or in press conferences about directives being issued.  Directives to avoid mass gatherings, to self-isolate and requiring social distancing. We are told that if people disobey such directives, then they can be fined and even imprisoned.
Potts Lawyers have outline all the 'must know 'information in regard to police powers and rights with lockdowns, isolation and applicable fines associated with unwillingness to comply with the new directives surrounding COVID-19.
There are some glowing questions that stem from this and to assist the greater Queensland community, the below is a brief summary of the pertinent questions that people are asking us: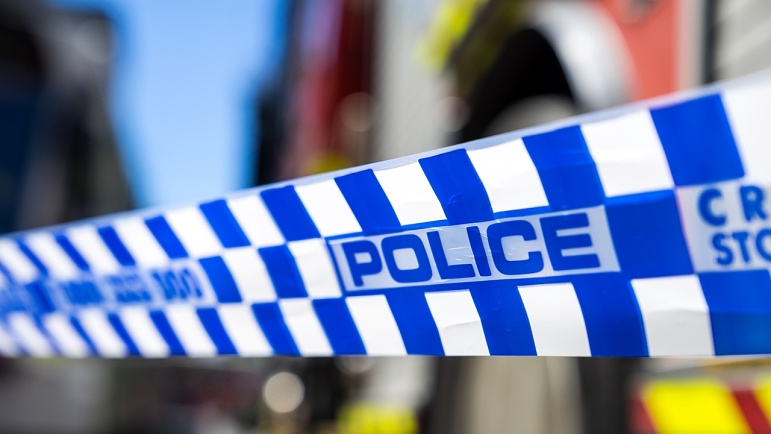 WHAT IS A RECOMMENDATION AND WHAT IS A DIRECTIVE?
The Coronavirus is a defined as a 'notifiable condition' within Schedule 1 of the Public Health Regulation2018(Qld).  Among other things, this means that if a doctor examines a patient and discovers the disease is present, then the Chief Health Officer (CHO) of Queensland Health must be immediately notified.  What follows from this is recommendationsby the CHO to other executive arms of the government on how to manage the disease.  In short, those recommendations are not legally enforceable but may inform future directions.
A directiveis a direction made by the Chief Health Officer and may be published on the department's website, or in the government gazette and contains directions relating to public health and the COVID-19.  The recommendations received by the CHO form the basis of decisions made to issue Emergency Orders or Directions.  These are legally enforceable.
WHAT LEGISLATION ALLOWS THESE DIRECTIONS TO BE GIVEN?
Part 7A of the Public Health Act 2005(Qld) was enacted on 19 March 2020. It specifically deals with the COVID-19 crisis.  The purpose of the amendment is to provide additional powers for the COVID-19 emergency to the Chief Health Officer and emergency officers (including police).
Section 362Brelates to public health directions, to assist in containing, or to respond to, the spread of COVID-19 within the community.  The section allows the Chief Health Officer to give any of the following public health directions:
a direction restricting the movement of persons;
a direction requiring persons to stay at or in a stated place;
a direction requiring persons not to enter or stay at or in a stated place;
a direction restricting contact between persons;
any other direction the chief health officer considers necessary to protect public health.
The direction must state how long the directive applies for and what happens if a person fails to comply with direction[1].
WHEN DO THE PUBLIC HEALTH DIRECTIONS TAKE EFFECT?
The directions take effect as soon as it is given[2].  If it is published on the government's website or in a gazette, then it takes effect when it is first published[3]. The government needs to advertise the direction as soon as practicable after it is made, which is why the media has been of great assistance in spreading the message.
Unfortunately, the law in Queensland states that it is not a defence simply because you were unaware of the law.
HOW CAN THE GOVERNMENT TELL ME TO CLOSE MY BUSINESS?
Section 362F of the Public Health Act 2005(Qld) gives the power for the Chief Health Officer to publish a notice directed to owners or operators of businesses or undertakings of a stated class.
The notice contains recommendations that the owners/operators should do one or more of the following at a stated time, in a stated way or to a stated extent in relation to any facility used by them in conducting their business:
open the facility;
close the facility; or
limit access to the facility.
An example is that the CHO might issue a notice that supermarket owners should open for trade during stated hours and limit entry to customers holding pensioner concession cards.
SO WHAT HAPPENS TO ME IF I DON'T FOLLOW A DIRECTIVE/DIRECTION?
You will commit an offence under section 362D of the Public Health Act 2005(Qld).  This sections states that:
"A person to whom a public health direction applies must comply with the direction unless the person has a reasonable excuse.
Maximum penalty—100 penalty units"
WHAT IS A PENALTY UNIT AND HOW MUCH WILL I BE FINED?
You will receive a fine of up to 100 penalty units.
One penalty unit in Queensland is currently $133.45.  Therefore a fine of up to $13,345.00 can be imposed.
YES, BUT THAT IS THE MAXIMUM…HOW MUCH OF A FINE WILL I ACTUALLY BE GIVEN?
The police have the power to issue infringement notices for failing to follow a direction.
The fine for individuals is $1,334.50. The fine for corporations is $6,672.50.
The first two fines were issued in Queensland on 30 March 2020, seehttps://mypolice.qld.gov.au/news/2020/03/31/police-issue-fines-for-non-compliance-of-covid-19-rules/ which discusses this case.
WHAT IS AN EMERGENCY OFFICER?
The Chief Health Officer has the power to appoint certain persons as emergency officers for the COVID-19 crisis[4].  Those people are:
public service officers or employees;
health service employees;
persons employed by a local government;
SES members under the Fire and Emergency Services Act 1990;
other persons prescribed under a regulation
HOW WILL I KNOW IF SOMEONE APPROACHES ME?
As soon as practicable after the person has been appointed, they will receive a photo ID card and must wear it all times identifying them as emergency officers[5].  They must produce the ID card when performing a function.
WHAT IS THE FUNCTION AND ROLE OF THE QUEENSLAND POLICE SERVICE DURING LOCK DOWN AND ISOLATION PERIODS?
Basic functions of police can be found within 2.3 of the Police Service Administration Act 1990(Qld).  These functions speak about the preservation of peace and good order, the protection of communities, prevention of crime and the administration of law and directions by the Commissioner of the provisions of all Acts or laws within the State.
For COVID-19 purposes, these functions are linked to section 16 of the Powers and Responsibilities Act 2000(Qld) whereby the police officer has the power to assist the public official in exercising the duty and power of the public official.
For example, if an authorised health officer is checking to see whether a person is remaining in isolation, a police officer may accompany them and assist them in performing this task.
Emergency Officers (EO's) now undertake roles of monitoring compliance with COVID-19 directions.  Police Officers can be appointed as EO's and an example of this occurring is the police presence at the borders stops between Queensland and New South Wales.
CAN I BE ARRESTED BY THE POLICE?  DON'T I JUST GET A FINE IF I DISOBEY A DIRECTION?
Yes you can still get arrested.  Even though the police may be exercising their function as Emergency Officers under the Public Health Act, they still possess their everyday Police powers and if someone is becoming aggressive, disturbing the police or obstructing police in their duties or committing any other offence, the police officer has the power and option to the arrest the person. This may result in additional charges which carry other penalties. For example, obstructing a police officer in the performance of their duties carries a maximum penalty of imprisonment.
HOW CAN THE GOVERNMENT STOP PEOPLE ENTERING AUSTRALIA AND MAKE THEM SELF-ISOLATE?
There is a mix of Federal and State laws that can apply here, depending on what federal and state powers have been exercised.
The federal lawthat apples is the Biosecurity Act 2015(Cth).  Under Chapter 2, part 3 of that Act, human biosecurity control orders can be made against people who have symptoms or, or who have been exposed to a disease, or who have failed to follow any mandatory procedures when arriving in Australia.  A control ordercould direct the person to stay at home or at a particular place (ie. to self-isolate).
Another option would be to declare a human biosecurity emergency. If this was declared then the Health Minister would have a raft of powers to direct the movement of people and close premises.  Significant fines and even imprisonment can be ordered for failing to comply.
No such federal human biosecurity emergencyhas been declared yet and the States are implementing the 14-day isolation laws under their own laws, ie the Public Health Actin Queensland (see above).
Every effort has been made to ensure this information is up to date at the time of publishing (24 March 2020).
[1]Section 362B – Public Health Act (2005)Qld
[2]Section 362C(1) – Public Health Act (2005)Qld
[3]Section 362C(2) – Public Health Act (2005)Qld
[4]Section 333 – Public Health Act (2005)Qld