Why you need a lawyer whether your matter is big or small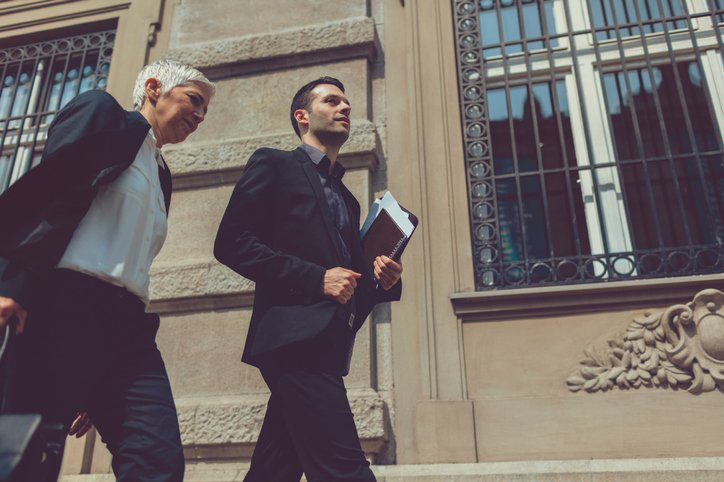 Sufficiency of evidence and public interest factors:
Why you need a lawyer…………… whether your matter is big or small!      
Two matters on my desk were finalised in the past week and they gave me cause to think about just how important it is to have sound legal advice and representation, whether your matter is a minor charge or a serious one. The ramifications for both sorts of charges can be extremely damaging and long lasting.
In the first matter, I had been sitting in the traffic court when a colleague from a court assistance program asked me if I could help out a clearly distressed person. This person was charged with unlicenced driving, brought about by her accumulation of demerit points. She had not received the relevant notice from Queensland Transport and subsequently had her licence suspended. When pulled over by police, she was clearly breaking the law. She was going to plead guilty by herself because she felt she had no other choice. This would ordinarily attract a fine and a mandatory disqualification of her licence for 6 months.
The catalyst for her distress was that she had two young kids and drove 50 km to work each day. How was she going to be able to drop and pick up her kids, get to work, and do everything else a single mum needs to do to support her family….. and save her job? No job – no money. Her prospects, and those of her family, were dire.
A close look at her predicament revealed that this person was a domestic violence victim and survivor. The perpetrator was out of jail on parole and his family lived in close proximity. A look at physical and mental violence she had been subjected to was distressing. Her understandable fear of discovery by any of these people led to a real reluctance to reveal her proper address – to anyone. As Queensland Transport didn't have her updated address, she didn't get the advice about her licence suspension.
So, in essence she had committed the offence – no questions asked. The police didn't realise the background to her life so she was, to them, just another traffic offender. But a soundly based submission from our office to the prosecutor outlined that although the offence had been committed, there was a significant public interest factors that ought to be considered on her behalf. She wasn't openly flouting the law – just doing her best to protect her family and herself, while still working and doing everything a mother has to do. These are factors that the prosecuting authorities must take into account along with sufficiency of evidence factors.
To their great credit, the prosecution discontinued the charge.
In the second matter, a young man had been charged with a serious criminal offence, a matter that he adamantly denied from day one. The outcome of a conviction would be several years in jail and long term ramifications for his future life, employment and social standing beyond that. Nineteen months after he was charged, his trial date came up. During that time, we as his lawyers had been chipping away at a prosecution case that was clearly deficient and where this man's rights had been trampled. Two days before his trial, the prosecution dropped his matter, under the certainty that we as defence lawyers would vigorously defend the allegations in Court. The complainant pulled out, presumably knowing the allegations when tested by us would be shown to be false.
Full marks to the young man in resolutely following his defence of the charge. There was a significant lack of sufficiency of evidence factors that had to be considered. Without solid legal representation, he may well now be sitting in prison with a bleak future in prison and when he eventually made it back to the real world.
Great outcomes for two very different but deserving people facing very different charges but who would suffer greatly from any sentence that may have come from those charges. Those outcomes though were only achieved through proper and competent legal representation.
Michael Purcell
Senior Lawyer