Manager John Thomas Forrester not guilty of robbing own bank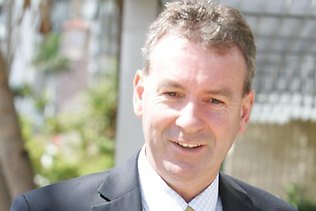 A JURY has found a Gold Coast bank manager not guilty of robbing his own branch.
John Thomas Forrester, 51, sighed with relief in Southport District Court today as he was acquitted of stealing $40,000 from the Mudgeeraba branch of the Bank of Queensland in April 2009.
Mr Forrester has admitted taking the money but claimed he was forced by Irish revolutionaries who injected him with a mysterious substance.
Only if he delivered a backpack full of cash to a local park would he be given access to an antidote.
An antidote never arrived and Mr Forrester eventually returned to the bank.
He was later charged with stealing.
After about four hours of deliberations across two days, a jury returned a verdict, clearing Mr Forrester of the charge of stealing.
Outside the court, Mr Forrester hugged his partner and family.
Forrester cleared of robbing own bank
Zoe Hancock   | 9 November, 2011 | Gold Coast Bulletin
GOLD Coast bank manager John Thomas Forrester has been found not guilty for stealing $40,000 from his own bank.
Forrester, 51, was on trial in the Southport District Court accused of stealing $40,000 from the Mudgeeraba Bank of Queensland safe on April 14, 2009.
He admitted to taking the money but said he was carjacked by Irish revolutionaries on his way to work who forced him to rob his own bank.
He said they injected him with a poison and said he would only get the antidote after he left the money in a nearby garden bed.
The jury deliberated for two days before he was acquitted today.