Mark Williams represents a client charged with drug-driving whose charge is ultimately dismissed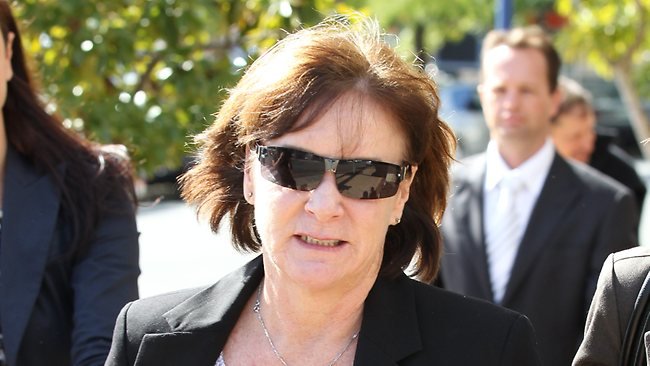 OVERDOSE: Police officer Lynette Jones escaped a drug-driving charge after her lawyers successfully argued she didn't know what she was doing because she had taken the controversial sleeping drug Stilnox. Picture: Kate Czerny Source: Gold Coast Bulletin
A SUSPENDED Gold Coast policewoman has beaten a drug-driving charge after her lawyers successfully argued she was "sleep-driving" and did not even know she was at the wheel.
Police scenes-of-crime officer Senior Constable Lynette Jones was charged with drug-driving after crashing her car into a power pole near her Worongary home in March last year while off-duty.
Southport Magistrates Court was told she had overdosed on 18 sleeping pills washed down with a bottle of wine.
She pleaded not guilty in Southport Magistrates Court where her lawyers successfully argued that her body was acting independently of her mind when she drove the vehicle.
The prosecution argued Sen-Constable Jones had experience with the insomnia medication Stilnox and knew how the pills affected her, but took them anyway on the night of the crash, which happened only 100m from her home.
Defence barrister Michael Byrne, QC, told the court there was "no record of her being warned about the side-effects of the drug or the effects of mixing it with alcohol".
Mr Byrne argued that, at the time of the crash, she could not have been criminally responsible for her actions because she was effectively sleep-driving.
Evidence of sleep-driving had been raised by a key prosecution witness, forensic medical expert Dr Anne-Louise Swain, who said Sen-Constable Jones was not warned about the potential effects of Stilnox.
Magistrate Terry Duroux agreed and dismissed the charge, saying Sen-Constable Jones had not been in her right mind. Sen-Constable Jones has been suspended from the Queensland Police Service without pay since being charged. Outside court, her lawyer, Mark Williams, said she had sought legal advice about her future with the QPS.
"Obviously, this is a big win for her it's something that she's been quite anxious about for a long time," he said.
Asked what Sen-Constable Jones had learned from the experience, Mr Williams replied: "Not to give up if there's something worth fighting for, keep fighting for it."
In 2007, Australia's Therapeutic Goods Administration issued updated warnings about the effects of Stilnox including "rage reactions, worsened insomnia, confusion, agitation, hallucinations and other forms of unwanted behaviour".
It also warned of "sleep walking, driving motor vehicles, preparing and eating food, making phone calls or having sexual intercourse" while asleep and on the drug. "People experiencing these effects have had no memory of the events," the TGA stated at the time.
Watch the Channel 9 news clip