Recent Updates in Queensland Defamation Law
The 1st of July 2021 saw amendments to the Defamation Act 2005 (Qld) ('the Act') take effect, keeping Queensland in line with New South Wales, Victoria and South Australia.
A single publication rule for publications pertaining to the same defamation matter
A serious harm threshold that must be established
The mandatory requirement of a concerns notice
A scientific or academic peer review defence, and a public interest defence
Greater detail on the cap on damages for non-economic loss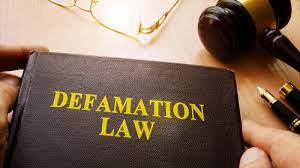 Important Considerations for Potential Plaintiffs
Single Publication Rule
If you believe you have an action at defamation it is important that you note the strict 12-month limitation period to file proceedings, beginning from the date of the publication. For online publications this has been further restricted by the new single publication rule. Prior to this amendment plaintiffs could have separate causes of action for publications of the same defamatory material and could rely on later downloads of the same publication.
The insertion of s10AB of the Limitation of Actions Act 1974 (Qld) has clarified this with the single publication rule. The amendment enforces that the 12-month limitation period starts when the defamatory material is first published, uploaded or sent to a recipient, irrespective of when it was downloaded. This is significant for online publications as it limits any ability to rely on third-party downloads as new or additional publications/publication dates to rely on. It is important to make a note of the date that defamatory material has first been published, uploaded and sent, as the 12-month limitation period is activated from this point onwards. Publications of the same defamatory material that are uploaded after the first publication of the material will not be recognised as new material.
Serious Harm Element
Additionally, the new serious harm element must be considered when commencing action at defamation. Under section 10A of the Act, it needs to be evident that serious harm has been caused or is likely to be caused to the reputation of a person, as a result of the defamatory publication. This is a new threshold that must be met to satisfy that the publication meets all elements of defamation.
Mandatory Concerns Notice
A concerns notice is no longer optional. Under section 12B it is now mandatory in all defamation proceedings. The aim of this mandate was to encourage and provide the means for early settlement of all defamation matters at an earlier stage prior to court. A concerns notice must be made in accordance with the formal requirements of section 12A of the Act in order for it to be valid. If you require assistance with drafting a concerns notice, a member of the litigation team at Potts Lawyers will be happy to assist you. Our litigation team are highly experienced in drafting concerns notices and ensuring that they meet all formal legislative requirements.
New Defences
Two new defences were introduced, being a 'public interest' defence and a 'scientific or academic peer review' defence.
The public interest defence aims to allow for reporting on matters of public concern and mostly relates to the work of journalists. A defence to publishing defamatory material may be accepted if the defendant can show that the defamatory matter concerns an issue of public interest, or they reasonably believed it was in the public interest.
The scientific or academic peer review defence is similar to the public interest defence in that it allows academics and scientists to express their views freely and honestly when writing peer reviewed statements and assessments in a scientific or academic capacity, as it is in the interests of the public and for an educational purpose.
Cap on Damages for Economic Loss
The amendments have clarified that the cap on damages for non-economic loss applies regardless of whether aggravated damages apply. The maximum amount for non-economic loss as prescribed by the Act is to be the upper limit and only awarded in serious cases.
These amendments should be considered by all potential plaintiff's considering whether they have a claim at defamation. It is important to get legal advice on your defamation matter as early as possible, as if the 12-month limitation date is missed, you will be statute barred from recovering damages at defamation.
Defamation by Instagram Story
In recent defamation news the matter of BeautyFULL CMC Pty Ltd & Ors v Hayes [2021] QDC 111 is believed to be the first Australian judgment of defamation via Instagram stories. Instagram is a social media application that allows users to post 'stories' on their profile, temporarily available to followers for viewing for up to 24 hours. The judgment provided insight into the court's decision making around modern social media defamation.
In June of 2021 Queensland based clinic BeautyFULL and 3 other plaintiffs (business owners and employees) were awarded damages that together totaled over $85,000 Australian dollars. It was held that the Instagram stories made by a former employee were defamatory publications that carried intentionally false imputations about the plaintiffs.
An injunction was granted to prohibit the defendant from publishing or causing the publication of any defamatory publication towards the plaintiffs. District Court Justice Reid specifically highlighted in the injunction that publication 'on any social media platform such as but not limited to Facebook, Instagram, Twitter, Tiktok, Reddit' is prohibited, along with the traditional modes of publication.
Know Your Rights Online
This case serves as a reminder that defamatory material conveyed to third parties online through comments, posts or 'stories' on social media, give rise to the same causes of action as traditional modes of publication. It also exemplifies that whether material is temporary or permanent is irrelevant once it has been published.
It is likely that in the age of social media and ease of large-scale publication, we will see more cases of this nature. It is therefore important to know your rights online when faced with 'modern day' defamation.
Seek Legal Advice
The Litigation team at Potts Lawyers are highly experienced in defamation matters and ready to assist you.
We're here to help – Contact us for a free consultation or call our Brisbane office on (07) 3221 4999 or Gold Coast office on (07) 5532 3133.
This article is a guide and should not be considered as legal advice.