Corporate Games Charity Netball Competition
The girls from Potts Lawyers enter the Corporate Games Charity Netball Competition;
Taking a Potts shot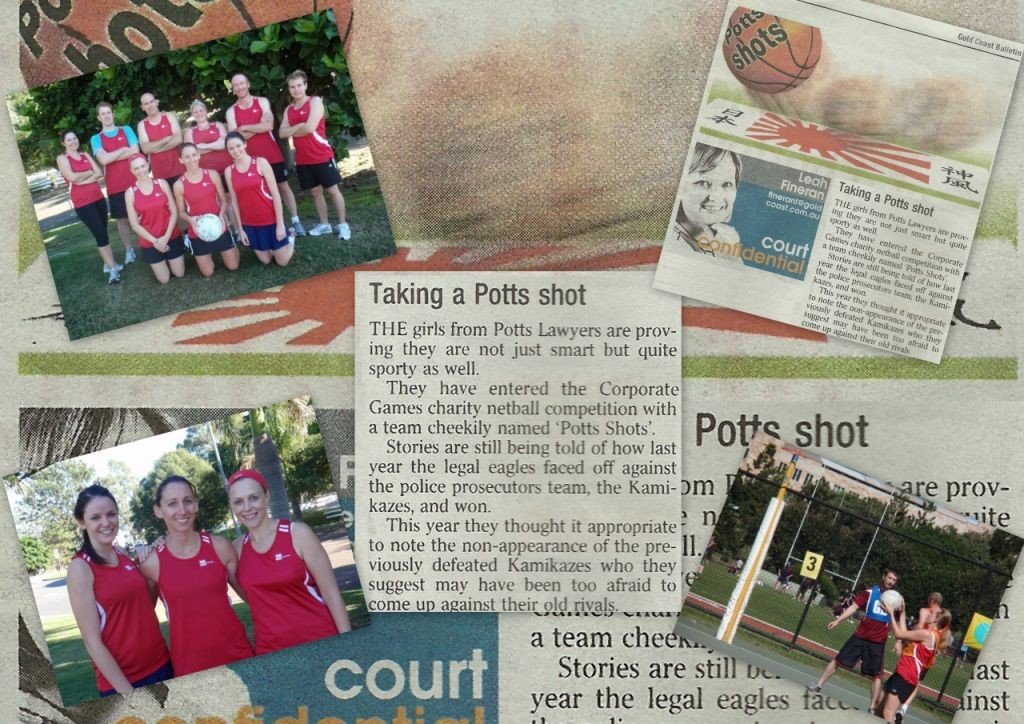 The girls from Potts Lawyers are proving they are not just smart but quite sporty as well.
They have entered the Corporate Games charity netball competition with a team cheekily named 'Potts Shots'.
Stories are still being told of how last year the legal eagles faced off against the police prosecutors team, the Kamikazes, and won.
This year they thought it appropriate to note the non-appearance of the previously defeated Kamikazes who they suggested may have been too afraid to come up against their old rivals.