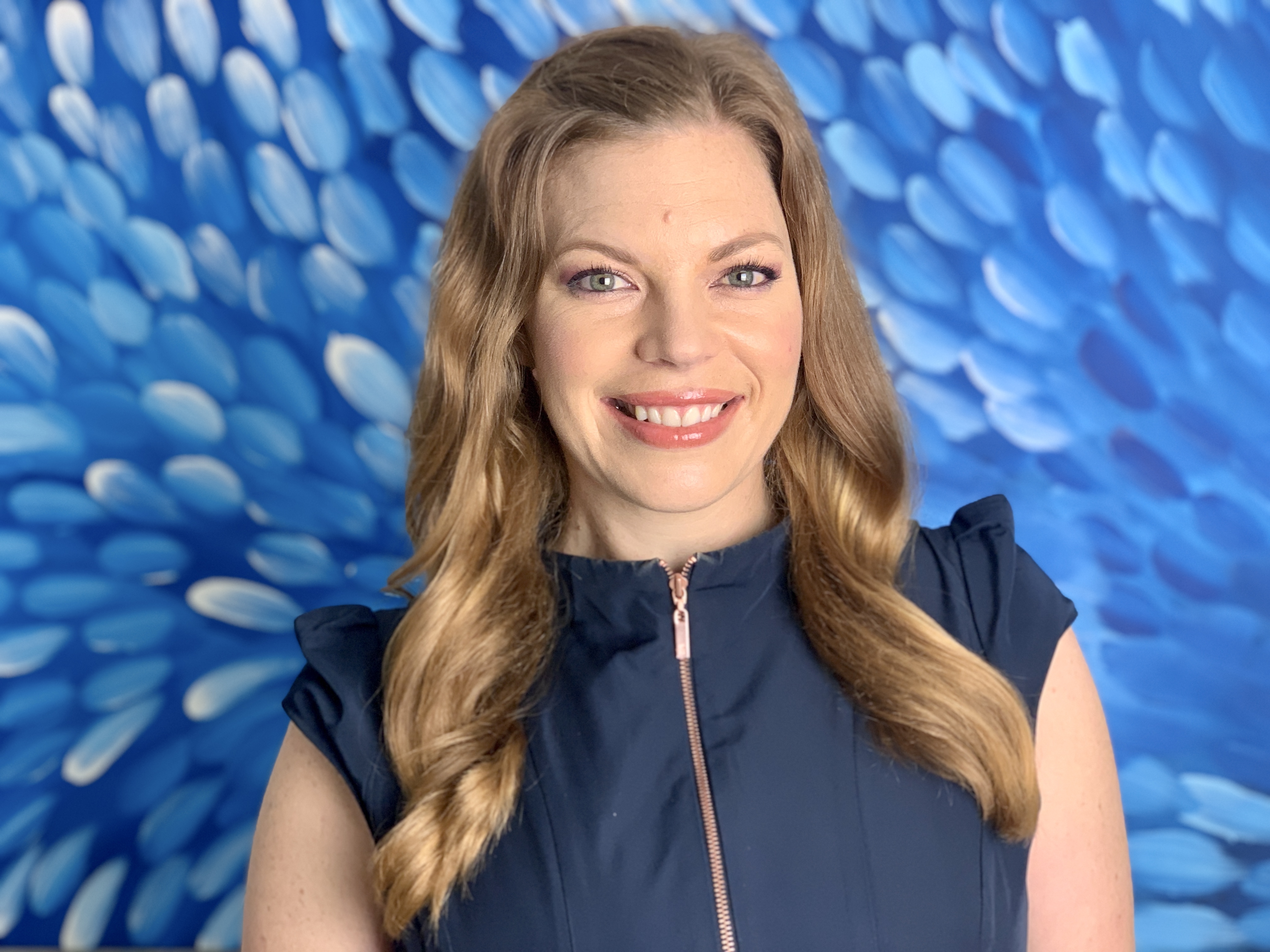 Ashleigh is a litigation lawyer at Potts Lawyers, who is legally blind.
She has considerable knowledge in dispute resolution with a focus on insurance and compensation law, including significant experience in an array of complex matters arising from general public liability incidents, motor vehicle and workplace accidents, together with coronial inquest matters involving alleged medical negligence. 
Since 2004, Ashleigh has gained immeasurable experience within the legal industry, having previously worked at two top tier law firms in Australia, before relocating to the Gold Coast and joining our team. 
For over a decade, Ashleigh has worked under the mentorship of litigation director, Craig DoRozario, attaining a wealth of experience in a wide range of civil litigation and dispute resolution matters.  
Since joining Potts Lawyers, Ashleigh has developed further skills in civil litigation matters involving general contractual and debt recovery disputes, white collar crime and confiscation injunction proceedings, defamation actions, workplace investigations, professional negligence and occupational disciplinary proceedings, as well as discrimination, human rights and disability advocacy.
Awarded a Bachelor of Laws with Distinction, Ashleigh is admitted as a legal practitioner of the Supreme Court of Queensland and the High Court of Australia.
Ashleigh is passionate in her role, maintains an approachable attitude, and is well respected by colleagues and clients for her ingrained work ethic, professionalism and reliability in providing regular progress updates and communicating clearly on costs.  As a testament to her character and community spirit, Ashleigh was awarded MS Queensland's 2015 Young Person of the Year for her tireless fundraising efforts.  In 2018, Ashleigh was again honoured by His Excellency The Honourable Paul de Jersey AC, Governor of Queensland, in recognition as one of the 60 Most Influential People in the 60 Year History of MS Queensland.
In 2020, Ashleigh became a founding member of the Queensland Law Society's Diverse Abilities Network.  In this position, she works collaboratively with Network members and the Queensland Law Society's Equity and Diversity Committee, championing equal opportunity and inclusion for people with disability within the legal profession and wider community.
In dealing with adversity, Ashleigh possesses an impressive level of understanding, compassion and empathy for the emotional strain clients often experience.  As a legally blind lawyer, she upholds the ideals of equality, and aspires for justice and inclusion for those in a minority.
In keeping with her values to support members of minority groups, Ashleigh loves contemporary art by Aboriginal and Torres Strait Islander artists.  When visiting the Potts Lawyers' Gold Coast office, you can find select pieces from her collection on display.
Stepping away from work, Ashleigh enjoys pandering to her exuberant dog Louis, and demanding cat (Lord) Claude.  When weather permits, Ashleigh's weekends are best spent soaking up the Gold Coast lifestyle: boating in the Broadwater and taking Louis to her favourite café and beach haunts.